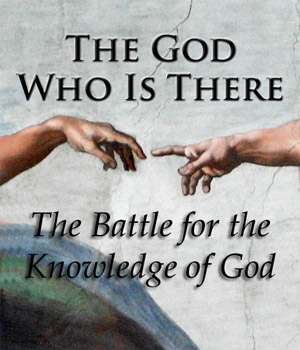 A Dire Situation
A great battle is now in progress in our American culture. It's a battle that has been going on for perhaps half a century now. Unfortunately the spiritual forces opposing belief in God and all that comes with it have been winning this battle.
At present we wonder why we are seeing the majority of our own youth abandoning their faith as they leave home. Perhaps it is because they have no deep conviction about the existence of God and the absolute necessity of seeking Him with all their hearts and lives (Hebrews 11:6).
Consider this. Our youth do not hear affirming evidence and acknowledgement of God in their public schools, their university classes, their favorite music, in Hollywood produced films and television programs, or in American public life in general. The forces of atheism and scepticism have essentially won the day in all these arenas already! Where then will they hear (and faith does come by hearing!)?
Will they hear what they need in their homes as they grow up? They know that their parents believe in God and (hopefully) in the Bible as His Words. But can they, have they, heard believable, persuasive, oft repeated reasons to believe in God from their parents? Likely not! The parents themselves may not be able to explain why they believe.
Have they and their parents heard regular, persuasive presentations about the evidence for the God of the Bible at church — in Bible classes, youth gatherings, Sunday sermons? Again, unfortunately, we think not!
A Wake Up Call
It is time for every minister of the Gospel to devote time and effort to regularly and thoroughly teach on this subject. Our Christian homes and our church gatherings are the last bastion for confirming this ultimate truth. We must not lose any further ground!
I have regularly preached on this topic for most of my ministry of 40 plus years. Now I am engaged again in trying to thoroughly teach our congregation, both young and old. I cannot assume that anyone should be exempt.
My next several postings on Effective Bible Study will include first a kind of bibliography, and then my series of audio messages and accompanying notes. I hope this will encourage others to pursue this same type of series in their ministry.